This Scrum Alliance-approved online course will be delivered in four workshops along with orientation and follow up sessions:
Orientation: 6/4 – 6:00 – 7:00 PM ET
Workshop Hours:
6/8 – 6:00 – 9:00 PM ET
6/10 – 6:00 – 9:00 PM ET
6/12 – 6:00 – 9:00 PM ET
6/13 – 9:00 AM – 12 Noon ET
Followup/Q&A: 6/16 – 6:00 – 7:00 PM ET
Course Overview
If you want to learn Scrum from the comfort of your own computer — and have fun along the way — this is the course for you. As the world's only provider of online, on-demand advanced Scrum training, we've learned what it takes to be effective in a virtual training environment.
At Applied Frameworks, we put you at the center of the learning experience in two important ways:
We emphasize collaboration.
Our online learning format combines virtual training with peer collaboration to keep you engaged in each session.
Learn while having fun.
We incorporate Innovation Games® to teach Agile frameworks in a fun, collaborative environment — experience you'll want to bring back to your job with you.
All of our courses are taught by experts with years of real-world experience, so you can be sure that all the lessons are paired with relatable examples.
Course Benefits
The Certified ScrumMaster® (CSM) course is an interactive class introducing the concepts of Agile business leadership using the Scrum framework. The Online Edition of this class includes:
Guided preparation work to get you ready
4 virtual classroom sessions of 3 hours each
Lots of collaboration time with your classmates
A reasonable amount of homework and reflection between sessions
1 hour follow up Q&A session after the class concludes
Preparation for the CSM exam, including a Scrum Certification practice test
Following short, focused lectures, the class will engage in group activities to reinforce each topic and maximize your understanding and retention of Scrum concepts. Throughout the course, you will learn several Innovation Games® to increase your effectiveness with Scrum.
Upon completion of this training, you will receive a two year membership in the Scrum Alliance and be invited to take the Certified ScrumMaster Exam. The cost of the exam is included in course registration.
Praise from Real Students
Format
This course focuses on interaction — we only use lecture to cover the basic terms and concepts. Most class time is dedicated to thought-provoking exercises, engaging discussion, and team collaboration. We focus on practical solutions to real-world challenges drawn from decades of experience as ScrumMasters, Agile coaches, and leaders ourselves in Agile environments.
What You Receive
A detailed student workbook full of custom exercises, activities and course summaries that capture the essential points you need to learn and comprehend to pass the Certified ScrumMaster exam.
Documented Scrum case studies explaining how Scrum was used to create successful outcomes and improved teams.
A reading list of great books to jump start your continuing education on topics such as how to do Scrum better, scaling Scrum, distributed Scrum, estimating and planning, Lean Thinking, facilitation, collaboration, communication and other essential topics.
Thought-provoking articles related to the role of ScrumMaster, the challenges associated with doing Scrum, identifying waste in your business, the Agile Manifesto, how Scrum was used to rescue a troubled project and facilitating change.
Opportunity for a 45 minute, personalized question and answer session with a Scrum expert at the conclusion of the first day to answer your specific questions about Scrum and how to get started in your company.
Two-year membership with the Scrum Alliance providing access to additional articles, case studies and templates authored by other Scrum practitioners like yourself along with discounts to Scrum events and conferences.
Access to our Certified Scrum Master Practice Exam.
Who Should Attend?
Any person who is interested in learning more about Scrum or wants to make Scrum work better for their Team or organization is encouraged to attend. While the focus of the class is for people who want to learn how to leverage the Scrum framework to bring about change, any member of the Team or the organization who is interested in how to use Scrum would find this class useful.
People in the ScrumMaster role or moving into the role
Project Managers seeking to expand their knowledge of Scrum
Leadership (Managers/Directors/VPs/CIOs/CTOs)
Functional Managers and Team Leads at all levels of their career
Architects and Business Analysts
Software Developers and Testers
Prerequisites
A basic understanding of Scrum is assumed. For example, participants should read the Scrum Guide, one of the Scrum introduction books and/or other means of self-study. Previous experience with Scrum is helpful but not required.
What You Will Learn
Through original content, interactive simulations, and real-world case studies you will learn how to:
Apply the values of Scrum.
Describe each piece of the Scrum framework, its' purpose and interaction with the other pieces of the framework.
Explain the rights, responsibilities and interactions of each role in Scrum: Development Team Member, Product Owner and ScrumMaster.
Describe how Stakeholders interact with the Scrum Team.
Identify the main obstacles to using Scrum and the challenges for sustaining Scrum in your organization.
Practice applying ScrumMaster skills and thinking to solve day-to-day issues and challenges.
Watch Scrum in action as the framework of Scrum will be used to deliver the course material.
Draw a diagram describing the Scrum framework, highlighting all events, roles and artifacts.
Course Agenda
Preparation
Complete pre-assessment
Review Scrum Guide
Other readings and videos
Session 1 (4 hours)
Forming
Introduction to Agile and Scrum
Scrum Workflow
Homework
Session 2 (4 hours)
Scrum Roles
Sprint Planning
Product Backlog Refinement
Session 3 (4 hours)
Technical Practices
Scrum Simulation

Sprint Review
Sprint Retrospective

Servant Leadership
CSM Exam Prep
Post-Assessment & Feedback
FAQ
When do we start and end each day?
Details on the precise timing of each session will be supplied before the course.
Will there be pre-work?
Before the class, we will send "Warm-Ups" for you by email – quick activities that will introduce you to some of the major concepts of the workshop. Brain scientists call this "priming" – familiarizing your brain with new ideas before the "official" learning takes place.
Scrum Alliance Continuing Education Requirements
This course also allows students to claim fourteen Scrum Education Units (SEUs) towards maintaining their Scrum Alliance certifications.
Planning for the Unexpected: Our Cancellation Policy
We understand that emergencies happen, and you might not be able to attend the scheduled course. To receive a refund, just notify us no later than 7 business days prior to the class start date. If you have to cancel after the 7 business day window, we can issue you a credit that can be applied towards a future class with Applied Frameworks.
Can you tell me more about the CSM Exam?
You will become a Certified ScrumMaster® once you pass the CSM exam. After you receive your welcome email, you have two opportunities within 90 days to pass the exam at no cost. After up to two attempts within 90 days, there's a $25 charge for each additional attempt.
You must answer 37 of the 50 multiple choice questions correctly to pass. You will have one hour on the test. You can skip, go back, and bookmark questions to review later. If you have any unanswered questions, you'll see a warning message when you click "submit." Once you submit your answers, your test results will immediately appear on your screen.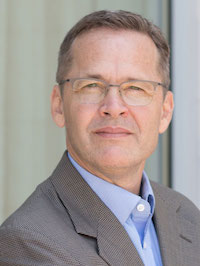 Meet Kert, Your Instructor
Since apprenticing with Ken Schwaber and being designated a Certified Scrum Trainer (CST®) in 2004, Kert Peterson has guided Agile transformations for a wide range of companies, including Fidelity Investments, Mission Health, Duke Energy, Bank of America, Dell, and Capital One Financial. Broad experience in adult learning and more than 20 years of engineering, management, and marketing experience in software development inform his high-impact workshops. As a Program Manager at Amazon.com, Peterson guided design, development, and deployment of features used by 17 million users. As an Accredited Kanban Trainer (AKT) Kert plays a key role in the growth of the technology community in Charlotte, North Carolina. Kert holds a B.S. in mathematics from the University of Texas at San Antonio and lives with his family in the Blue Ridge Mountain town of Brevard, NC.