Scrum Training That Keeps You on Your Toes
If you want to learn Scrum from an industry expert — and have fun along the way — this is the course for you. At Applied Frameworks, we put you, the student, at the center of the learning experience in two important ways:
No boring lectures. We harness the latest advancements in adult learning (hands-on activities, group exercises, interactive discussions) to keep you engaged in each session.
Learn while having fun. We incorporate Innovation Games® to teach Agile frameworks in a fun, collaborative environment. And Innovation Games aren't just a gimmick — they are a valuable set of frameworks you can use in your job too.
All of our courses are taught by experts with years of real-world product management experience, so you can be sure that all the lessons are paired with relatable examples.
Course Overview
The Certified Scrum Product Owner® (CSPO) course is a two-day, interactive class introducing the concepts of Agile business leadership using the Scrum framework. Successful participants will become Certified Scrum Product Owners, a first step in the journey towards a more adaptive form of business leadership focused on the business outcomes that matter and meeting the needs of the customers and users.
The activities, tools, and techniques covered in this two-day workshop will prepare you to achieve the benefits of increased revenue, innovation, and customer satisfaction while delivering and sustaining a high quality product.

Upon completion of this two-day training, you will be designated a Certified Scrum Product Owner (CSPO) by the Scrum Alliance® and receive a two year membership in the Scrum Alliance.
Praise from Real Students
"The hands-on, interactive teaching style was perfect for me as a visual learner. So glad this was not two days of death by PowerPoint."
— Gloria J.
"I loved all the visuals, hands-on activities and tools. This course was very practical."
— Rainer K.
"The teachers were awesome! I liked how candid and practical they were and they gave us plenty of real-world examples and scenarios."
— Stephanie S.
What You Will Learn
Through original content, interactive simulations, and real-world case studies you will learn how to:
Establish a vision that inspires your product team
Apply the right frameworks to identify and align with the needs of your core customers
Create high-impact features that maximize value while minimizing time and risk
Deliver incremental value by leveraging the appropriate blend of the Scrum framework and product management practices
Keep stakeholders engaged with collaborative roadmapping practices and iterative release plans

Who should attend?
Scrum Product Owners, Agile Product Managers, Kanban Service Request Managers, or any individuals wanting to better understand and embrace the role that business and customers play in driving an Agile development effort. Such individuals might include:
Managers, Directors and VPs of Product Management 
Product Managers at all levels of their career
Business Analysts
Functional Managers
Project Sponsors
IT Leadership (Managers/Directors/VPs/CIOs/CTOs)
Prerequisites
A basic understanding of Scrum is assumed. For example, participants should read one of the Scrum introduction books or other find another means of self-study. Previous experience on a Scrum project is desirable.
Goals
Prepare participants to effectively participate on projects using Scrum and to assume the Product Owner role. View the CSPO Content Outline and Learning Objectives.
Format
This course focuses on interaction — we only use lecture to cover the basic terms and concepts. Most class time is dedicated to fun exercises, engaging discussion, and team collaboration. We focus on practical solutions to real-world challenges drawn from decades of experience as product managers, Agile coaches and Product Owners in Agile environments.
Course Agenda
Product Vision – A clear, shared vision is crucial for successful Agile teams. We'll walk through three techniques to help unify your team, stakeholders, and customers around the right vision for your product or service.
Collaborative  Roadmapping – Roadmaps are an important link between vision and the product backlog. Unfortunately, many roadmaps are a slide with a date and some bullet pointed features, which doesn't provide any context.
Learn how to create a rich, easily updated Agile roadmap that gives the right amount of context to help stakeholders and team members understand where we might be headed and why.
Learn how to use the Prune the Product Tree Innovation Game to collaborate with customers on your roadmap.
Product Backlog Basics – Learn the rules for a Scrum Product Backlog as well as a set of key practices for using the Product Backlog to help ensure consensus on what we are building.
Product Backlog Basics
Writing User Stories
Vertically Slicing User Stories
Acceptance Criteria
Backlog Refinement
Prioritization – The core of the Product Owner's job is to prioritize among the many great things we could do and help the team focus only on what is most important to do first. Most traditional techniques are too slow for most Agile teams, so many Product Owners prioritize solely on gut feel or by responding to the currently squeakiest wheel.
Learn a prioritization framework that helps you visualize the relative importance of your customer segments, internal & external stakeholders, corporate strategy, and maintaining a clean code base.
Use the Buy a Feature Innovation Game to collaborate with customers on priority.
Agile Release Planning – Believe it or not, we've heard many times the misinformed statement: "We're Agile, so we don't really plan." Not only is this not in line with Agile values, which state "We Value Responding to Change over Following a Plan", it is usually just bad business. The Agile value does not mean that we do not plan, but that we create a plan but then expect it to change as we start working on it!
Learn the nuts and bolts of creating an Agile release plan
Learn how and when to update the release plan
Working in Sprints – the Product Owner role doesn't end once the Product Backlog is ready for Sprint Planning. Your team will be most effective if you are available during the Sprint to provide feedback at key points.
Learn how the Product Owner works with Development Teams  during the Sprint
Best practices in balancing time among the team, stakeholders, and customers

What You Receive
A vivid, 55-page student workbook full of custom exercises, activities and course summaries that capture the essential points you need to learn and comprehend.
A two-year membership in the Scrum Alliance
Recognition by the Scrum Alliance as a Certified Scrum Product Owner
Fourteen SEUs/PDUs
Cancellation Policy
In order to receive a refund of your tuition for this class you must notify us no later than 7 business days prior to the class start date. Cancellation requests received after the 7 business day window will be issued a credit that can be applied towards a future class.
FAQ
What should I wear?
Be as comfortable as you like.  This is an interactive experience, and we'll be moving around and on our feet quite a bit.
What should I bring?
Yourself. We'll have plenty of supplies. Of course, bring anything else you like, however, we will ask to limit usage of laptops, phones and tablets to breaks.
When do we start and end each day?
We usually begin at 8:30 AM and will no later than 5:00 PM each day.
Will there be food?
Lunch, beverages and snacks will be provided both days. Let us know if you have any dietary concerns we should be aware of
Will there be pre-work? 
Before the class, we will send "Warm-Ups" for you by email – quick activities that will introduce you to some of the major concepts of the workshop. Brain scientists call this "priming" – familiarizing your brain with new ideas before the "official" learning takes place.
Scrum Alliance Continuing Education Requirements 
This course also allows students to claim fourteen Scrum Education Units (SEUs) towards maintaining their Scrum Alliance certifications.
Planning for the Unexpected: Our Cancellation Policy
We understand that emergencies happen, and you might not be able to attend the scheduled course. To receive a refund, just notify us no later than 7 business days prior to the class start date. If you have to cancel after the 7 business day window, we can issue you a credit that can be applied towards a future class with Applied Frameworks.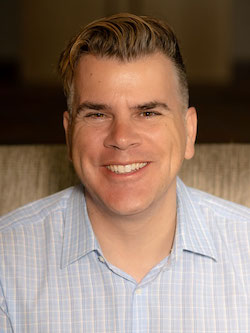 Meet Your Instructor
Carlton Nettleton
Carlton Nettleton, is an international speaker, trainer and consultant on Scrum and Agile software development from California.  He provides advice and mentoring to teams and organizations looking to unlock human potential to drive sustainable growth using Scrum and other Agile methods.  In addition to over sixteen years of experience, Carlton is a Certified Scrum Trainer®, the co-creator of CSP Fast Pass (http://www.cspfastpass.com), the author of the book, Fourteen Observations of Good Scrum Practice, bilingual in English and Spanish and lives in Lisbon with his family and his dog, Riley.  Currently, he is the Chief Product Owner at Applied Frameworks.