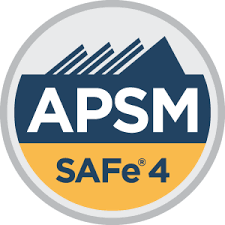 The Agile Product and Solution Management three-day course (with SAFe® 4 APSM certification), allows you to discover the right mindset, skills, and tools you need to create successful products and solutions using Agile techniques. Learn how to use Design Thinking to create products and solutions that are:
Desirable—what customers want

Viable—profitable for you to build and sell

Feasible—something you can realistically deliver

Sustainable—something you can proactively manage to realize ROI
Attendees will recognize how Continuous Exploration fuels innovation and helps you define a vision, strategy, and roadmap to tap into new markets. Find out how to accelerate the product lifecycle to get fast feedback and quickly deliver exceptional products and solutions that delight customers—all while aligning with your organization's strategy, portfolio, evolving architecture, and solution intent.
 Learning Goals 
Use Design Thinking to achieve desirable, feasible, and sustainable outcomes

Explore market needs, segmentation, sizing, and competitive landscape

Manage value stream economics, including pricing and licensing

Use empathy to drive design

Apply product strategy and vision

Develop and evolve roadmaps

Execute and deliver value using SAFe

Explore innovation in the value stream
Topics Covered
Analyzing your role as a Product Manager in the Lean Enterprise

Continuously exploring markets and users

Driving strategy with market segmentation

Using empathy to drive design

Defining product strategy and vision

Creating roadmaps to build solutions

Delivering value

Managing value stream economics

Creating innovation in the value stream
 What Attendees Get
Attendee workbooks

Eligibility to take the SAFe® 4 Product and Solution Management exam

One-year membership to the SAFe Community Platform

Course certificate of completion
 Who will benefit?
Product managers and directors of product management

Product marketing managers, project managers, Product Owners

VP of Product Management, Business Owners, Business Analysts

Product leaders collaborating with product management, architects, subject matter experts, and business line managers
 Prerequisites
Attendees of this course should be familiar with Agile principles and practices and have attended at least one SAFe course prior to attending.

A background in product or solution management is highly recommended.

Those who have experience being a product manager, product marketer, product owner, business owner, or bringing products to market would benefit from this course.
 Annual Renewal
Membership renewals are one year from the date certification is earned

Renewal Fee: $295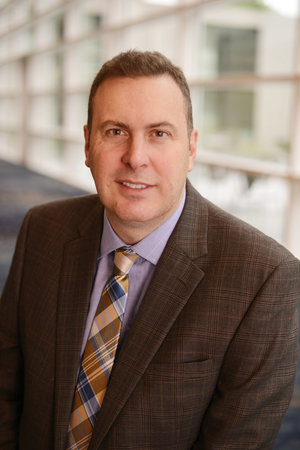 Class to be taught by Jay Pober, SPC and Principal Consultant with Applied Frameworks
Jay joined Applied Frameworks in 2018 as a Principal Consultant where he teaches, mentors and coaches product leaders in strategic product development and guides organizations and teams in their Agile transformations.
Jay's expertise spans Agile Product Management practices, Agile transformation efforts, Scaled Agile Framework (SAFe) implementations and product and design leadership.  Jay's passion for helping organizations transform is contagious and those who work with him will vouch for his energetic and fun approach to producing desired outcomes.
Before joining the firm, Jay was a Director of Software Development at Capital One for nine years.  With more than 25 years of experience in technology, he has led teams of Product Owners, Scrum Masters and Developers in the delivery of Marketing, Fraud and Machine Learning products.  Prior to Capital One, Jay worked at multiple Silicon Valley startups where he was a programmer, Project Manager, Technical Infrastructure Leader and Agile champion. Jay also worked at Goldman Sachs and Corning Clinical labs where he built their first CClink in Foxpro DOS!
Jay currently lives in Cherry Hill, NJ where he is honored to have a day named after him.  He was a volunteer firefighter and after 9/11 he joined the military and provided human intelligence support to the Special Forces. Some commands included: DIA, ONI, CJSFTF-A/AP, and SOCCENT Cultural Engagement Group. Jay received his BS in International Finance with a concentration in Political Science from Rider University.